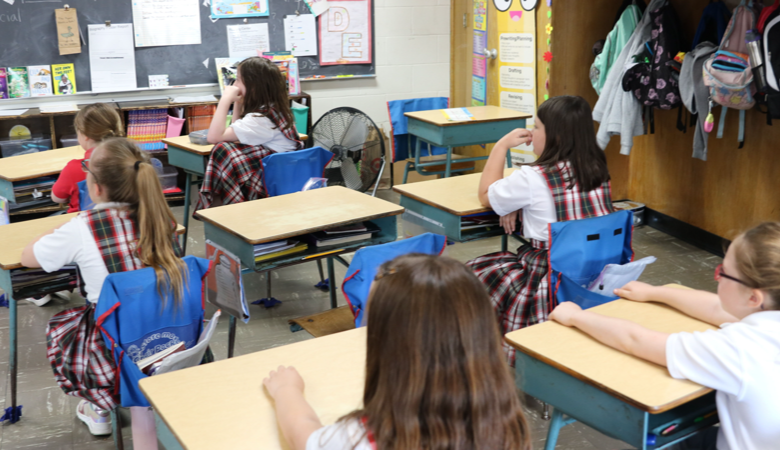 August 22, 2022
September 6 Superintendent's Conference Day
The annual Superintendent's Conference Day for Catholic school educators, administrators, and staff, will be held in-person on Tuesday, Sept. 6, 8:30 to 11:30 a.m. at Christ Our Light Church in Loudonville. This will be the first in-person gathering as a family of Catholic schools since 2019.
The kick-off to the new school year will feature a keynote address, liturgy with Bishop Edward B. Scharfenberger, and the presentation of the Higher Powered Learning grant checks. Following the morning session, school principals will have the option to return to their respective schools to host faculty meetings in the afternoon.
8:30 AM
SUPERINTENDENT'S WELCOME
Giovanni Virgiglio, Ed.D.
8:45 AM
KEYNOTE ADDRESS
Mike Saccocio, Executive Director/CEO, City Mission of Schenectady
"A Trauma Informed Framework for Leaders and Teachers"
9:45 AM Break
10:00 AM
OPENING LITURGY FOR NEW SCHOOL YEAR
Most Rev. Edward B. Scharfenberger, Bishop of Albany
Celebrant & Homilist
CHECK PRESENTATIONS
Higher Powered Learning Grant Program
11:30 PM CONCLUSION
Mindful of the ongoing risk of COVID-19 infection and the anticipated number of attendees, all are encouraged to wear a face mask and refreshments will not be served. Designated seating will be available in an effort to maintain school cohorts.