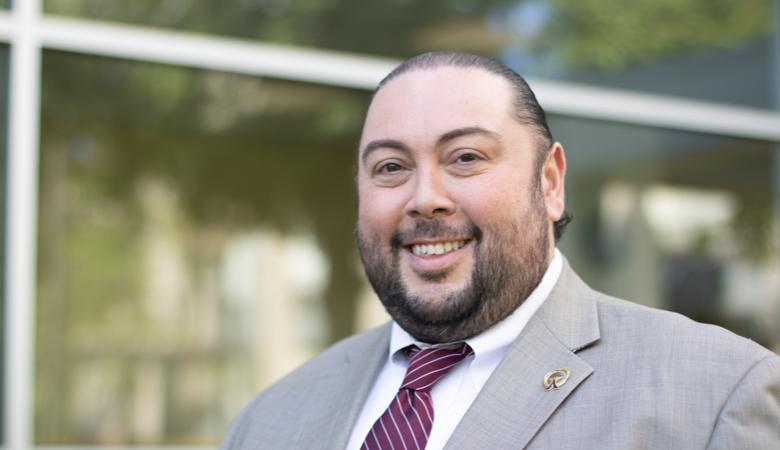 July 07, 2022
Our Catholic School Students Meet Change with Enthusiasm and Courage
"To live is to change, and to be perfect is to have changed often." The words of the great theologian St. John Henry Newman echoed in my head and heart last week as I proudly watched students at each of our four Catholic high schools walk across the stage to accept their diplomas and step into a new chapter of their lives. Our young people inspire me daily with their willingness to embrace change at every turn, whether it's tackling a new subject or sport, adapting to the challenges of learning through a pandemic, or pushing outside their comfort zones as they prepare for college and beyond.
We could all learn a powerful lesson by watching the way our Catholic students approach change and progress with enthusiasm and courage rather than regret and fear. They know that the only way to truly live is to be willing to look change in the eye and meet its challenge. I look to these brave young men and women as role models as we face the transitions before us this year: the closing of my own alma mater, Bishop Maginn High School, and the move of Catholic Central High School to the Latham campus of the newly established Catholic Central School. Both serve as reminders that life is a continual journey of shifting and growing, pruning back and re-emerging stronger.
So often as we age, we find it harder and harder to let go of the traditions that hold a special place in our hearts, from the images in old yearbooks stored on basement shelves, to mascots reminiscent of another time, to buildings that hold memories within their walls. Even so, we know deep down — beyond the sentimental ties — that the heart and soul of what we experienced through Catholic education is always with us and cannot be confined to a place, time, or thing.
As we stand together today and survey the landscape of Catholic education, it's clear that we are being called to do what our students must do every day: embrace new ideas, re-imagine existing traditions, and chart a course forward. Our goal is to give our students and families what they need while maintaining the academic standards and faith-based curricula that have made our schools second to none. That doesn't mean we ignore long-held traditions of the past; that would be a terrible loss for everyone. Rather, it means we build our future on the very best of what came before, acknowledging that sometimes changing circumstances, shifting populations, and new perspectives require us to look beyond our pre-conceived notions to something bigger than what we previously imagined or planned.
We all have a role in the continued success of Catholic education in our Diocese. Yes, what happens in the classrooms and on our campuses — from pre-school through high school — is at the heart of our work, but Catholic education goes far beyond books and tests and lectures. It is, as Bishop Scharfenberger always says, about addressing the whole person: body, mind, and spirit. That effort involves all of us, students, faculty, staff, families, parish communities, beloved alumni, and even the neighborhoods surrounding our schools. At no time in our recent history has that been more clear than during the past two years of the COVID pandemic. Thank you for your patience, your diligence, and your willingness to work alongside us every step of the way.
It really does take a village, and you are the village on which our schools and our students have come to rely. We are so grateful for your presence and your prayers, and we ask you to continue to journey with us across the ever-changing terrain before us.
This column originally appeared in the July 7, 2022, issue of The Evangelist.