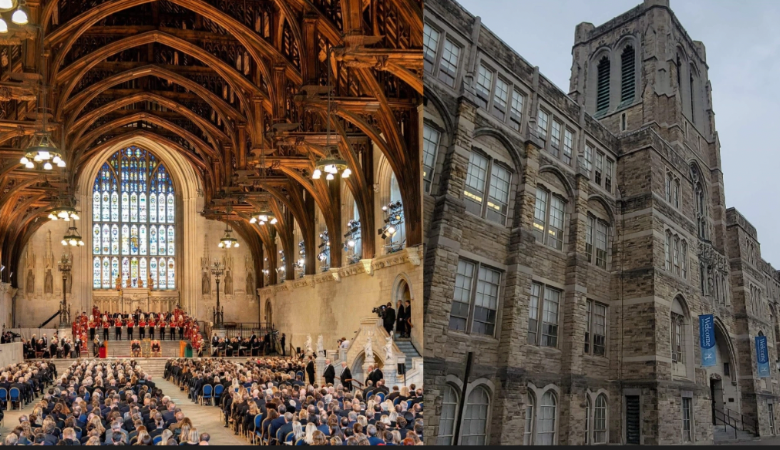 September 21, 2022
Westminster Hall Architecture Echoed in Glens Falls
From News10 in Albany this week:
GLENS FALLS, N.Y. (NEWS10) – On Warren Street, the Gothic influences present in St. Mary's – St. Alphonsus Regional Catholic School provide some of the most impressive architecture one will find in the city of Glens Falls – and that's just from the outside. Inside, proms, musicals and a lot more have been held for 90 years, in a grand hall recognizable to those paying attention to what's happening across the pond.
The funeral of Queen Elizabeth II was held on Monday, following several days during which the monarch's body was laid in state in her coffin at Westminster Hall – the oldest building of the Parliamentary Estate in London. It sits in the footprint of Parliament halls and buildings dating back to the 11th century. Meanwhile, in Glens Falls, a replica of the same interior space – on a smaller scale – has a history still less than a century old.