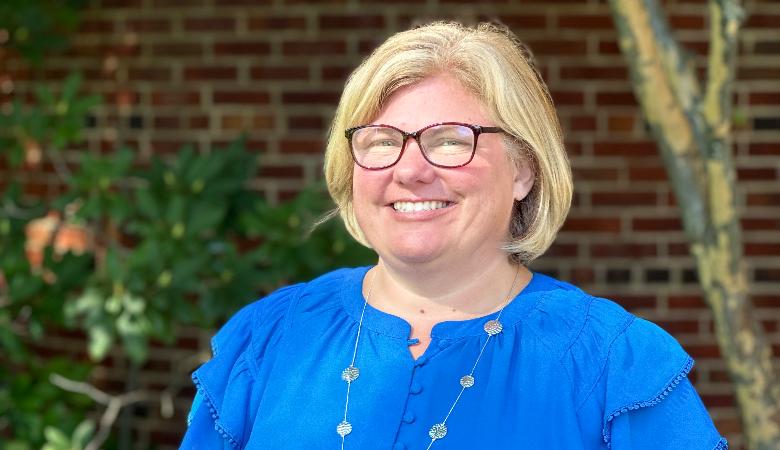 October 03, 2023
NEW PRINCIPAL FOR MATER CHRISTI IN ALBANY
Mater Christi School, Albany, in partnership with the Catholic School Office of the Roman Catholic Diocese of Albany, has announced the appointment of its new principal, Katie M. Stalker, Ed.D., effective October 10. Current Interim Principal Michael Kondratowicz will remain on board for a period of time to assist with the transition.
Dr. Stalker has spent more than 20 years working in education in New York State, including the past two years as principal of Rensselaer Park Elementary School in the Lansingburgh Central School District. Prior to that, she served as assistant principal of the Thomas O'Brien Academy of Science and Technology in the Albany City School District, and as principal of Leptondale Elementary School in the Wallkill Central School District. She has also served in teaching positions in several districts.
She received a Doctorate in Educational Leadership from Russell Sage College in Troy and also holds a Certificate of Advanced Studies from the State University of New York at New Paltz; a Master of Science in Literacy from the University at Albany, and a Bachelor of Science in Elementary Education from The College of Saint Rose in Albany.
"Dr. Stalker comes to us not only with a broad background in educational leadership but with the knowledge, expertise, and commitment to kids that will help lead Mater Christi School. In addition, her connection to our overarching mission and our core values makes her a wonderful addition to this vibrant community," said Dr. Giovanni Virgiglio, Superintendent of Schools.
Dr. Stalker was selected through an ongoing search conducted by the Catholic School Office in collaboration with parish community representatives, teachers, and local school board members.
"Mater Christi School has historically held a reputation for providing students with a rigorous education and a strong foundation in faith. You just do not find close-knit, faith-based school communities like this everywhere, and I experienced this the moment I stepped foot on the campus and met with members of the search committee," Dr. Stalker said of her appointment. "It is an honor and a privilege to serve as the next principal at Mater Christi School, and I am looking forward to working with the students, staff, families, parish and the larger community."