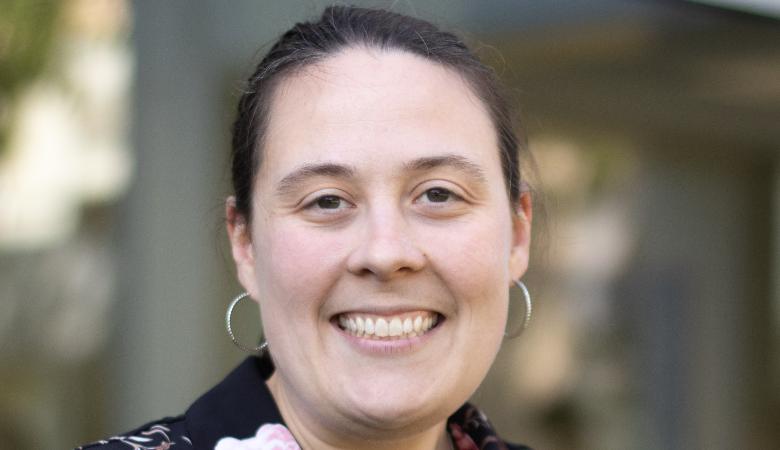 August 17, 2023
CATHOLIC SCHOOL OFFICE NAMES DIRECTOR OF CURRICULUM, INSTRUCTION AND ASSESSMENT
The Catholic School Office of the Roman Catholic Diocese of Albany has announced the appointment of Amanda Goyer to the position of Director of Curriculum, Instruction and Assessment. Mrs. Goyer, who currently serves as principal of Sacred Heart School in Troy, will transition to her new role over the course of the summer to allow for a seamless opening of school at Sacred Heart. She succeeds Terri McGraw, who was recently promoted to Administrative Coordinator for the Catholic School Office.
Mrs. Goyer has spent the past 15 years working in Catholic schools in the Diocese of Albany, most recently at Sacred Heart, where she has served as principal since July 2020. Prior to that, she served as grant administrator for the Catholic School Office and as assistant principal and then principal of St. Mary's Academy in Hoosick Falls, where she began her career as a teacher in 2007.
"Amanda is a long-time member of our communion of Catholic schools. She comes to us with the history and experience needed to step into a position handled so expertly by Terri before her," said Dr. Giovanni Virgiglio, superintendent of schools for the Roman Catholic Diocese of Albany. "We are thrilled to have Amanda rejoin our diocesan administrative team and use her skills and talent for the benefit of all Catholic schools."
Mrs. Goyer holds both a Master of Science in Education and a Bachelor of Science in Childhood Education from SUNY Plattsburgh. In addition, she holds a Certificate of Administration from The College of St. Rose.
"My years of experience within our Catholic schools, combined with my teaching and principal experience, are an asset for this diocesan position," Mrs. Goyer said. "As someone who has been homegrown within our system of schools, I have an understanding of the ins and outs that set our Catholic school system apart from others."